Why is it important to change the mechanical seal of a centrifugal pump?
At InoxMIM, as manufacturers of centrifugal pumps, we would like to explain why it is essential to change the mechanical seal of the centrifugal pump that you probably have in your industrial installations. 
Any installation that is subjected to a fluid must have elements that are joined in such a way that leakage cannot occur. In other words, the system as a whole will require specific sealing conditions. This is precisely what happens with valves and other hydraulic components. And that is why it is so essential to know what it is and how to change the mechanical seal of a centrifugal pump to ensure its operation. 
For this reason, we will now take a look at what this mechanical seal is, what its main function is and how we can repair or replace it in the event of a problem.
What is a centrifugal pump mechanical seal
Mechanical seals for centrifugal pumps, also known as industrial mechanical seals or mechanical seals, are elements that have been configured with the aim of joining mechanisms and, in this way, preventing any loss of fluids. 
They are devices capable of providing the necessary sealing and are usually placed on the rotating shaft of rotating devices intended to operate with liquid elements.
As with other mechanical elements, there are various types of mechanical seals for centrifugal pumps. When choosing the right one; therefore, the operating conditions must be considered, but also the different characteristics that the fluid in the installation may have. These characteristics may be the temperature, the operating pressure that needs to be maintained or the solid elements that may be contained in the fluid itself. The speed and diameter of the shaft must also be considered.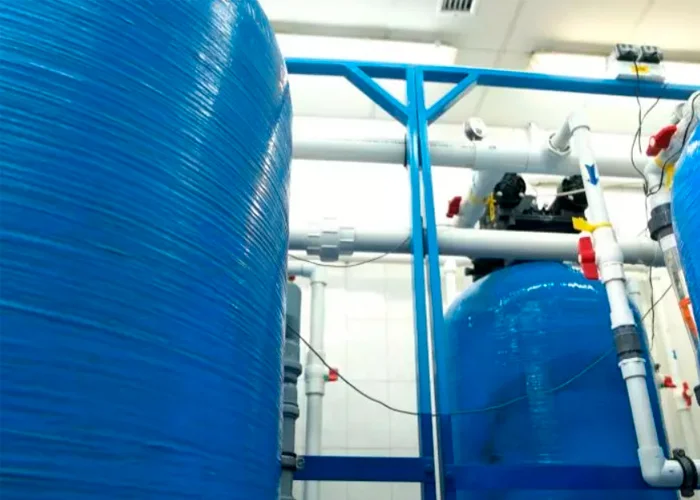 What are the functions of mechanical seals in centrifugal pumps?
As we have seen, these types of mechanical seals are mainly used to prevent the leakage of fluids in rotating equipment of different types. However, they can also be used for gas containment.
They are most commonly used in hydraulic centrifugal pumps. Their presence in the system helps to increase operational safety and significantly reduces the amount of maintenance work required. This is due to the lower friction losses and also to the fact that heat generation is reduced.
How to change the mechanical seal of a centrifugal pump
With time and use, it is possible that the mechanical seal of any pump will eventually suffer some kind of damage. Such problems are usually easy to spot, as the liquid will start to leak out where it shouldn't be.
If there is an issue, then action is needed. In this video, you can see how to disassemble and assemble the mechanical seal of the FL30CI and FL50CI pumps, some of the most successful models in our extensive catalogue of industrial pumps. The process of changing the mechanical seal of a centrifugal pump is basic, and the instructions we give you in the video will be very useful, whether we need to repair this element or replace it with a new one.
In this way, once the impeller is removed, the seal used can be accessed so that it can be removed from the assembly. If the spring is completely broken, or the parts are damaged, it may have to be replaced. If not, one way to repair it is to clean all surfaces, including the shaft. This can be done with fine sandpaper.
Whether we can use the old seal or replace it with a new one, we will have to apply lubricating grease. In this way, we will be able to insert it into the correct position without using excessive force. Once everything is in place, place the appropriate retainers and finish assembling the pump.
What types of mechanical seals for centrifugal pumps are there?
In the field of mechanical seals for centrifugal pumps, there are various types. Some of the most common are:
Thrust and non-thrust seals: These are seals that include an axial spring in the entire shaft sealing assembly. This allows for a completely fixed seal. When we talk about "non-thrust", we are referring to those with a metal bellows that replaces the spring. In both cases, these seals can withstand misalignment and slight vibrations.

Conventional seal: These are usually designed as a retainer, and have many uses. The main use, however, is typically in pump and compressor upgrades. They do require engineering work for installation.

Cartridge: They have the advantage of being effortless to change. Many modern pumps incorporate this type, as maintenance is simpler and quicker.
Count on InoxMIM for the best centrifugal pumps on the market
At InoxMIM, we specialize in the manufacture and development of machinery for automated agitation and mixing for the food, pharmaceutical, chemical, and cosmetics industries. If you need any clarification regarding mechanical seals for centrifugal pumps, please do not hesitate to contact us.
You can email us to inoxmim@inoxmim.com or call us on +34 972 5820 40. You can also fill in our contact form, we look forward to hearing from you!